1. Luis Fonsi
In May 2017, The Copacabana had the honor of hosting a private event organized by Radio Channel Mega 97.9, Amor 93.1 and sponsored by a few big brands. Luis Fonsi performed for almost an hour on the Copacabana's main floor.
2. Ludacris
In July 2017, we hosted the "Affiliate Ball," the official party of the Affiliate Summit on The Copacabana's main Floor. This year's legendary performer was Grammy nominated rapper and actor, Ludacris!
3. 50cent
Hundreds of people were attending The Affiliate Ball this July 2017, with Ludacris  performing to a crowd of VIP's. Special guests, including fellow rapper and actor, 50 Cent were here. The pair gathered in a separate room to pose for a few photos and conversation! 
4. John Legend
February 2017, Grammy and Oscar-winning singer and songwriter, John Legend attended the after party for August Wilson's 'Jitney' Broadway show at The Copacabana Times Square. John Legend is the co-producer of the show.
5. Bianca Ryan
Bianca Ryan was the first winner of NBC's America's Got Talent at the age of eleven. She auditioned for Talent in 2006 and amazed the judges with her big voice. She came to the Copacabana Times Square in November to celebrate the opening night of "Home for the Holidays" were she is currently performing in with Josh Kaufman, Candice Glover, and many more artists.
6.Todrick Hall
He rose to prominence on the ninth season of American Idol, where he made it to the semi-finals. Since then, Hall has become notable as a YouTube star and judge on RuPaul's Drag Race. Todrick Hall was present during the opening night of "Home for the Holidays" in November at the Copacabana Times Square.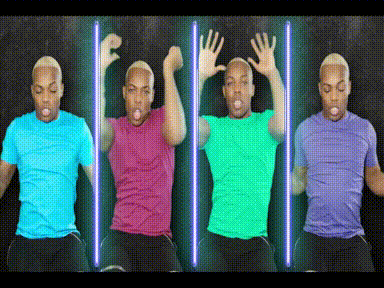 7. Dave East
"The Governor's Ball," one of NYC's biggest music festivals chose the Copacabana's Rooftop in the heart of Times Square to host their event in June. Dave East was the main performing artist that night.
8.Karol G
Carolina Giraldo Navarro, better known by her stage name Karol G, is a Colombian reggaeton singer and songwriter. She performed on the Copacabana's main floor this past May, on the same night as Luis Fonsi.
9. Sebastian Yatra
Sebastian Yatra, uprising Colombian singer and songwriter did the first part of Luis Fonsi performance back in May at the Copacabana Times Square.
10. Ryan Star
Ryan Star is an American rock singer-songwriter, well known for singing the main theme of Fox TV series "Lie to Me." He came and surprises us in March 2017 during a private event on Copacabana's Rooftop and played some live music.
Related:
CLICK HERE to Visit Our Copacabana Events Page
Facebook:
@copa.events
@Copacabananyc
Please reload