Going out on a date with the one you love is probably one of the best feelings you can ever have as a human being. Just to look into his/her eyes and see that they're happy spending that singular moment with you is fulfilling. However, many of us prefer to spice things up with a classic double date. Setting aside a day to hang out with your friend and his/her partner can be awkward or kind of annoying, depending on the scenario. However, it's a great way to bond with your partner and for everyone to get to know one another on a whole new level.
Like every other date, the hardest part is figuring out where to actually go or what to do. For a double date, the problem just got a lot bigger. Finding things that you can do as a group is a huge challenge and that's why in this article, we've highlighted some of the best and craziest double date ideas to spice up your #love life.
Watch A Live Sports Game
This is an amazing idea if you're all sports fans. However, if one or two people in your double date group like sports, the others can just cheer loudly and eat whatever snack is on the menu while the live game is on.
Go on a Food Conquest
If you all love tasting great meals, then this is for you. You can easily highlight a nearby area on your conquest map that has a ton of #restaurants (little, less trendy ones are the best). You and your double date group can then taste delicious meals in each of these restaurants one after the other splitting appetizers, entrees, and desserts along the way.
Visit an Amusement Park
Another great idea for double dating is for you all to take the day off and hang out at an amusement park. Being free, having fun and breaking out of your normal routine are great ways to bond. You get to enjoy the thrill of rides together, laugh like crazy and act like kids again.
Go Group Swimming
Are you looking to go out on a date while on a tight budget? If you all are good swimmers, this is for you. You can head to the nearest pool and challenge each other to a mini-tournament. You can do couple vs. couple, or girls vs. boys, then have the losing team buy the winning team dinner. Sounds fun doesn't it?
Host A Dinner Party
This is a great way to spend time with your loved ones while also showing your cooking skills. The ladies might handle the cooking while the guys play video games in the sitting room with a little music playing in the background. Not your typical dinner party right? However, it's a great idea and it'll set a fun tone for the night.
Attend A Music Concert Together
This is the 21st century and the #music industry is booming. Finding a music concert happening close to you shouldn't be a problem these days. Find the best one near you, pack a picnic basket with delicious food and drinks, and you all can go and have fun together.
Host A Game Night
Game nights are always fun, and many of the games out there are made for multiple players. Find a super-fun game that you all can play and have a great time while sipping drinks and laughing away your sorrows.
With these ideas, a fun and memorable double date is inevitable, and you'll all be looking forward to the next one in no time.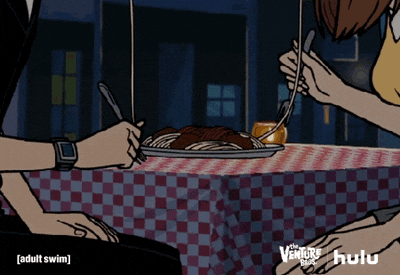 Interested in a private party? CLICK HERE to visit our events website.
More Readings:
Top 3 tips to host a party for the family – stress free!
Networking Questions that Spark Conversation
Please reload