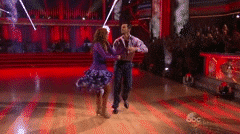 Let me guess! You will love to know the top 10 best salsa songs of all time so that you can apply your new dancing skills. Well, indulge yourself please. This list consists of contemporary salsa singers as well as the legends of salsa music. So here we go. The top 10 are as follows:
"La Vida es un Carnival" by Celia Cruz. 
The Cuban born, queen of Salsa - Celia Cruz is regarded as one of the most renowned salsa singers of all times. She has had a thriving music career for more than 50 years. As the title implies, La Vida es un Carnival meaning, 'life is a carnival' in english. It is a fast rhythm song and it's also one of her best songs. The song is about a loving life and being happy.
"Lloraras" by Oscar de Leon. 
Because it is relaxing and soft, this song perfectly suits people who fancy listening to salsa music in lieu of dancing to it. It is also one of the slow rhythmic salsa songs on this list.
"Valio la Pena" by Marc Anthony. 
Marc Anthony - the Puerto Rican singer, is among the most renowned contemporary salsa singers today. At about any Salsa club, I bet you will hear this song being played.
"Una Historia" by Giberto Santa Rosa and Victor Manuelle.
Giberto Santa Rosa apart from other renowned salsa artists like Marc Anthony, he is among the most well-known salsa artists of all times. The 'Una Historia' is one of his best salsa songs.
"Juliana" by Cuco Valoy. 
One of the world's very popular salsa singers is the Dominican born Cuco Valo. Together with 'Nació Varón', this song was one of his top hit songs.
"El Amor" by Tito el Bambino. 
This song is for those who fancy salsa songs about love and romance. Tito el Bambino - the Puerto singer, fluidly sings about how fascinating love can be.
"Devorame Otra Vez" by Eddie Santiago. 
Eddie Santiago, the Puerto Rican singer. He is well-known for his romantic songs which is partly a major reason his music is well enjoyed by salsa lovers as well as because, the song has just the right tempo for dancing.
"No le Pega la Negra" by Grupo Niche.
 This song takes off with drums sound, and then gradually the tempo of the song, changes into a fast rhythmic salsa song. Be certain to add this song to your playlist, If you fancy dancing to fast salsa music.
"El Cuatro de Tula" by Buena Vista Social Club. 
This song encompasses elements of son salsa. Son salsa is a kind of salsa music, popular in the 1930's that features African elements. Therefore, it is different from the others (songs) contained on this list. Albeit, it adopts an older fashion of salsa music, it's loved by salsa music fans due to it is upbeat and difficulty to dance to.
"Soy Guajiro" by Willy Chirino.
"I'm From the Country." is the english translation. Quite often in Cuba, emanating from the country is looked down upon, nevertheless, Willy Chirino - the Cuban born singer cherishes this song's identity. Cubans especially, love his music!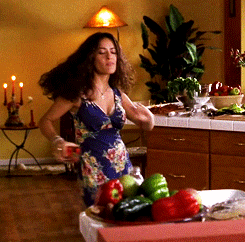 More Readings:
The Best Places to Spot Celebrities in NYC
Reasons You Should Go Out With Your Friends Tonight
Click Here to Visit Our Copacabana Catering and Events Website
Please reload