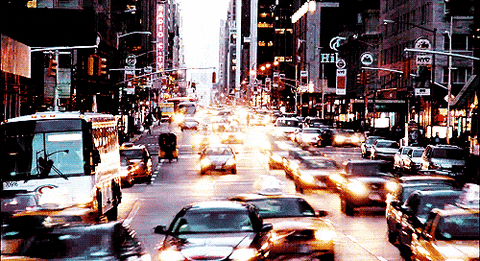 The fact that celebrities mingle on the streets just like normal people is one of the more undervalued qualities of New York City. With no gates or mansions to hide behind, quite regularly, familiar faces tend to be seen often. These run-ins can occur just about any time, but this article will talk about some certain strategies you can adopt to increase your chances of spotting some of the city's celebrities.
Some of the best places to spot celebrities in NYC includes:
Rao's
Rao's is one of New York City's most exclusive restaurants. Located on a quiet corner at East Harlem. This place is the favorite place for celebrities to grab their fix of gourmet and garlic Italian chow. With only six tables and four booths, in addition to no reservations, it's the most standard table in town. Restaurant regulars rather, own table assignments, hence, you have to know somebody who knows somebody to grace a meal at Rao's. The Glitterati who dine there includes the likes of Jay-Z, Hillary Clinton and Leonardo DiCaprio among others.
Rockefeller Center
The Rockefeller Center is well renowned for its iconic ice-skating rink, it is also a common ground for sighting stars due to shows like The Tonight Show and Saturday Night Live at nearby 30 Rockefeller Plaza. Hosts and guests are often found dilly-dallying around the building and moving about the neighborhood. You can even negotiate a selfie, if you are lucky to get a hold of them on a successful day.
Madison Square Garden
The iconic arena is home to the NHL's Rangers, the NBA's Knicks and Billy Joel, the newest Garden franchise. Every month, the six-time Grammy award winner shows sell out and the celebs flock to witness the Piano Man's magnificent live experience. Celebrities like Sarah Jessica Parker, Howard Stern, and Jimmy Kimmel have all gotten into a NY state of mind. Therefore, look around you next time you are there, you never can tell who might just be sitting next to you.
The Polo Bar
This elegant Midtown eatery is popular with creme de la creme clientele such as Barbara Streisand, Gwyneth Paltrow and Jerry Seinfeld. Peck on classic cuisine at place that pays homage to the Polo-themed art, buttery leather and Ralph Lauren brand with dark woods. 
Rainbow Room
This historic New York site offers one of the most amazing views NYC has to offer. Stars like Jimmy Fallon even hosted his latest book event there while others like Kylie Jenner, Benedict Cumberbatch and the Lady Gaga have all visited recently.
​​The Copacabana
Situated in the magnificent Times Square, the Copacabana is one of NYC's most iconic nightclub. It is a host for some of the biggest parties; presenting some of the biggest names in the music industry such as 50 Cent, Ludacris, John Legend and so many other famous celebrities. The Copacabana is most certainly one of the places in the NYC to catch a glimpse of the A-listers. 
More Readings:
5 Things You Should Never do at a Nightclub
Click Here to check out Copacabana Catering & Events
Please reload