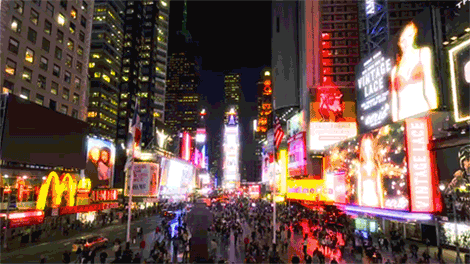 New York City is one of the best places you can ever visit in the world. While the city has attained recognition from far and near states, the wonders of the state is no less than the reputation it has acquired. The best way to enjoy living in this state is by having enough to sustain your basic needs. However, it can be very difficult to live and have fun in New York if you are on a budget. Hence, below is a list of tips and tricks you can inculcate to save money while trying to live your life:
Always make use of the subway
The use of subway is one of the oldest means of road transportation in New York and it has since gained prominence as it saves people the cost of cabs. With the subway system, you can gain access to any part of New York without having to go through the stress of traffic or spend up a lot on cabs. The subway has a fixed price and its affordable for everyone. So, you can save your money as well as be sure of your safety.
Try not to eat at the restaurant
Restaurants in New York are frenzy and comfortable to eat in but they are really expensive. You do not want to come out of the restaurant looking stranded. So, get your preferred meal at the street carts or food trucks. The meals taste really nice and very cheap.
Eat out and eat at home
Since you will not have to stay at home all day, you can eat out. However, you must plan to eat at least a meal at home. It is best to eat dinner at home since eating dinner out is more expensive. So you can go out to get probably donuts and milkshake. Through that you would be able to go around town without the need to be extravagant.
Wait for discount shopping
New York City has been considered the shopping paradise as so many brands set their base in the city. You can shop in New York without having to spend all you have. If you are an international visitor, major department stores usually have discount coupon at their customer service session for visitors with international passport. You can get up to 10% off certain items. You can also shop at discount stores like century21, Gaybay' outlet where you can get up to 65-80% discount off retail prices.
Have fun during happy hour
You can't enjoy NYC without partying. Happy hour usually starts from 4pm and lasts till 7pm. During that period, you can get special meals and drinks at affordable prices. Hotels and bars offer deals that keep your wallet intact. New York can be exhaustive if you do not take out time to plan your activities. Hence, do all things without losing your relativity.
More Readings:
The Best Places to Spot Celebrities in NYC
Top 10 Salsa Songs of All Time
Please reload