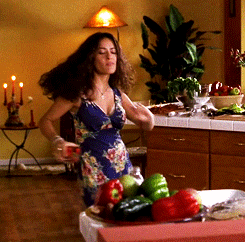 In the world of pop, Latin pop songs have gained increased popularity as the songs last for years, irrespective of new songs being produced. Latin pop songs are known to make people express love. Lovers get to reflect their feelings with Latin songs and old friends get to connect through them. While there are songs that cannot be used as a trigger to the life of a party, the interesting lyrics of Latin songs will naturally get you up your sit. Here is a list of all time Latin pop songs that will reflexively lighten the environment:
*Related: Top 10 Salsa Songs of All Time
Suerte
In 2001, Shakira released Suerte (Whenever, Wherever) which was the lead single for her third album. On release, attention was directed to the song and within few weeks, it became the 6th song on the US Billboard Hot 100. Following US listing, it topped the song charts of 29 countries. As at the time of release, 8.5milion worth video hard copies were sold. It was also listed on Latin Pop Airplay and Hot Dance Play.
Algo Me Gusta De Ti
A song by Wisin & Yandel who were featured by American artists Chris Brown & T-pain, directed by Jessy Torrero and was released in 2002.  Algo Me Gusta De Ti stayed as the No1 song on the Hot Latin Songs Chart for 14 consecutive weeks. Also, it stayed as the first song on Billboard Latin Airplay for 12 consecutive weeks which gave it a breaking record of being the first single to ever stay as long as 14&12 weeks on both charts. It was also listed amongst the top 50 songs in Columbia, Honduras, Slovakia and the US Billboard.
Te Quise Tanto
A love song which was recorded by Paulina Rubio and released as a single in 2004. For six simultaneous times, it gained the top spot in the US Billboard Hot Latin Songs Chart. More so, it became the top song on Latin Airplay. It was also listed in Chile's top 20 and Spain's top 100. At the Billboard show, Paulino performed the song.
Bailando
In English, Bailando means 'Dancing'. It is a song by Enrique Iglesias featuring Descemer Bueno and Gente de Zona. It was released in 2014 from Enrique's tenth album. It received over 2.4 billion views on YouTube. As at the time of its release, it was the most successful song in more than fifty (50) countries. It was listed among the top 100 songs on US Billboard Hot 100 and also the No1 on the Hot Dance Club songs. Few months after the release, Bailando was recorded to have spent 41 weeks as a top song on the Latin Song Chart. 
EI Perdon
In 2015, Nicky Jam and Enrique Iglesias released El Perdon which in English means Forgiveness. Initially, it was a solo track by Nicky Jam but later became a single when Enrique collaborated with Nicky. In five weeks of its release, EI Perdon topped the Billboard chart as the No 1 Latin Pop song and lasted for 26 weeks. For the song, Nicky won a Latin Grammy award on the basis of the song being at the top in more than 40countries across the globe causing an achievement of over 4million on sales and a breaking record of over 300million online view.
These songs would forever remain in the crib of Latin songs with none losing its class and effect.
More Readings:
Things You Should Never do at a Nightclub
The Best Places to Spot Celebrities in NYC
Click Here to Visit Our Private Event Website
Please reload