When teenagers are asked about their prom party, they all give similar comments. From the comments, it is obvious that it is as enjoyable as proclaimed. However, the after-prom party comes out to be more interesting than the party itself as it is during this period that you have the chance to meet new faces, dance and have more fun than you have ever dreamt of. After-prom parties are an exciting way to celebrate into the late hours. Due to the feeling that comes with the after-party, everyone expects something better than the previous year. So, if you are part of the planning team, you sure need to provide awesome ideas to have the best night of the academic year. Here is a list of after-prom party ideas:
Pick a theme: The theme of the party is a sure way of getting people ready for the party. Do not make the theme sound like the after-prom party is not related to the prom. So, it is best to have a theme that shows a direct relationship with the prom. Much more, the setting of the party must give a vivid representation of the theme. If your theme is Casino or Las Vegas related, your setting can be based on casino games with fake money. You can also rent a part of the local aquarium if your theme relates to the sea.
Prepare the activities for the night: The activities sum up the fun. So, based on your budget, fashion out specific activities that would gain people's attention. Make a variety of games and activities available for the night. Activities can include; Karaoke, Twister, Mechanical bull, Carnival midway games, Inflatable jousting, Caricature artists as well as tricycle races. Do not enlist an activity because of your opinion but deduce them out of what people like.
Plan to give out prizes: If you have been doing a lot of publicity and you feel people are showing less interest, you should try something that would surely gain their attention. One way to do this is by including giveaways. For every activity, ensure that there is an attached prize. You can include attractive prizes like gadgets, laptop, gift cards, tote bags, sports equipment, wristwatch or the reigning fashion item.
Do not leave out the food: Few minutes after the event starts, everyone will begin to look out for the food. Hence, make provisions for food varieties. Not heavy foods but make provisions for foods that will take them through the night. Food ideas you should include in your meal options are; Candy buffet, cupcakes, cookies, dried fruits, mocktails, pizza, popcorn.
Secure the environment: Lack of security can affect your plans. Ensure that your party environment is well secure. You can employ the services of bouncers to control excesses.
No one should miss their after-prom party. It is a memory you want to keep. However, the memory will be as interesting as expected if you put the right plans in place.
More Readings:
An Introverts Guide to Clubbing
The Best Places to Experience College Nightlife
Click Here to Visit Our Private Events Website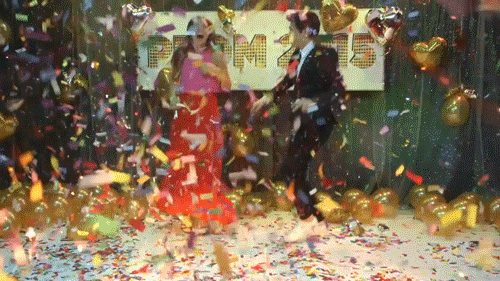 Please reload