Have you ever felt like just leaving everything behind, saying goodbye to your family and friends, and packing up and leaving town? There's nothing more satisfying than just having the ability to travel the world and see amazing places. Different cities, parties, beautiful people, diverse cultures and food. Oh! But you couldn't possibly enjoy all these with your account in the red. You have to make arrangements for your travel documents, look into vaccine requirements, get travel insurance, decide where you're going to stay, figure out how you're going to get around, etc. All these require money.
No need to feel discouraged. There are amazing party cities that you can visit in the world today with only a dollar in your pocket. Maybe that's too much exaggeration, but there are some cities where you can have fun and party 24/7, and you don't have to worry too much about the echoes in your bank account. Below are 11 of the cheapest party cities in the world:
1. Berlin, Germany
The capital city of Germany has long been known as a city filled with artists, booze, parties, and musicians. Therefore, it should come as no surprise it fits the budget of a starving artist. You'll find a wide range of cheap and epic bars and nightclubs that keep the party going from dusk till dawn.
2. Barcelona, Spain
If you're looking to party with the pennies in your pocket, then Barcelona is no stranger to amazing parties. You can easily find cheap drinks at many of the bars in the city. A party is never complete without beautiful people and music, and Barcelona has it all.
3. Budapest, Hungary
If you're looking to party hard, get wasted and pass out in Hungary, then Budapest's infamous "ruin bars" is the place to be. This unique party center is made up of abandoned buildings and vacant lots that have been transformed into all sorts of eccentric bars that are insanely fun.
4. Goa, India
India is well-known for its successful movie industry, beautiful people, awesome music, and culture. Goa is often called the Ibiza of South Asia thanks to its beautiful beaches and legendary nightlife.
5. Prague, Czech Republic
Prague is a stunning party city that boasts beautiful people and even more affordable prices for alcohol and drinks. There are numerous bars scattered around the city, and you don't need to be rich and famous to get tipsy.
6. Belgrade, Serbia
The Serbian city of Belgrade is often dubbed as the party capital of the Balkans. Just like the rest on this list, the city offers its people an awesome nightlife, amazing parties, and cheap alcohol. The people of Belgrade are also beautiful, and this is usually one of the most popular cities for tourists in Serbia.
7. Montevideo, Uruguay
The South American city of Montevideo is an amazing party city that has a vibrant nightlife filled with Latin music, lots of dancing and of course, alcohol.
8. Pag, Croatia
Croatia is now on the world map because of their exploits in the 2018 World Cup in Russia. However, football isn't the only things the Croatians are good at, the city of Pag is the perfect escape for people who want to party hard on a small budget. Beautiful nightlife scene, beach, superclubs, pool parties, cheap alcohol and you don't even have to empty your bank account to enjoy it all.
Other cities to party in on a low budget are Koh Phangan in Thailand, Manila in the Philippines, and last on the list is the Brazilian city of Rio De Janeriro. There you have it, the cheapest party cities in the world.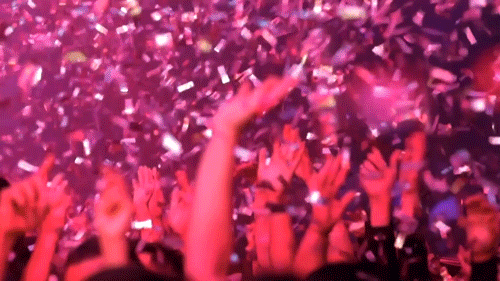 More Readings:
The Best Places to Experience College Nightlife
Tips and Tricks to Save Money in NYC
Please reload