Out of all the events leading up to the wedding, the bachelorette party is the one that gets the bride into the mood for her wedding and allows her to let loose and have fun with her bridesmaids. Bachelorette parties however, will have as much level of uniqueness as you desire only when you put in the efforts to make it memorable. So, if you are planning a bachelorette party for your friend, ensure you work with her other friends to know what you all can enjoy. Of course, that should not be done without considering your budget. Here is a list of bachelorette party ideas you should consider:
­
1. Opt for Belly dancing: Most ladies are familiar with pole dancing. In fact, it is common in bachelorette parties but it's no doubt that belly dancing is unique and romantic. While it is more peculiar to some cultures, it is said to be a means of aiding easy child bearing. You can organize a class and all learn the art together.
2. Desire to know the future: A psychic bachelorette time out may be accustomed with mixed feelings, but its end can be really interesting and intriguing.  Psychics use different ways to learn about the future. However, ensure you go for fun. Whatever the result, never let it get the better part of you.
3. Go camping: Going camping is a great way to bond with one another. Make it part of a bachelorette party for a fun experience. As it is a camp, it could be on the mountain or with the use of a decked cabin. Provide games that will make everyone happy. You all can go for spa day around your camping area, too.
4. Experience a vineyard tour: Instead of going to a club or restaurant in packs, take your time and party on the road. You should get a bus and plan places you can visit. At each place, highlight and have fun with others. 
5. Consider the brides passions: Is the bride someone who loves to make the world a better place for everyone? Consider organizing a foundation for charitable organizations, a fund raising scheme or blood donation avenue.
6. Relax at a yoga retreat: Not everyone likes practicing Yoga but if your bride loves it, then it's worth planning for, if she doesn't you can talk her into its practice as it would help her relieve stress and enable her think better about her relationship and her soon to be 'new life'.
7. Bachelorette tea get-together: For a classy bride with fancy ideas, you can't go wrong with a tea party. You can make arrangements for different types of tea and talk over the table with the flavor best for you.
8. Take her exotic car driving: The bride may be skeptical about getting in and driving fast cars once she gets married. Consider taking her on an adrenaline pumping adventure to an exotic car location. Enjoy the thrill of speeding down a raceway. After all, driving a fast car may be the best way to celebrate before the oath.
9. Movie night: Can you think of a movie you all wish to see? Or is there a movie that makes you all remain bonded anytime you watch it together? Either way, opt for a movie night. If you can sort the finances, you can rent out the whole theatre and if you cannot, you can set up your movie player at home or even on your camping ground.
10. Get tickets for a music festival: Music is what we all grew up to, it has a way of making everyone reminisce about good times. Much more, you can enjoy music better with friends around. So, get music tickets for all and go watch your favorites perform live. 
Always consider the bride first; if she has her own bucket-list, check through it and see what interests her the most. Bachelorette parties are always more interesting when the reason for the occasion is satisfied.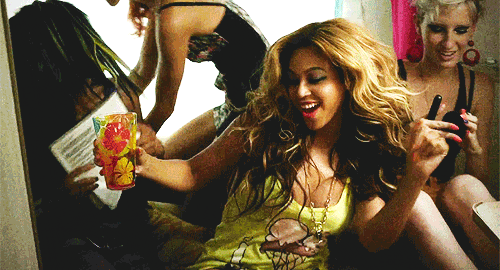 More Readings:
Why Having An Event Planning Checklist Is Important
Tips to Manage Stress This Wedding Season
Please reload