Thinking of fun party places around the world you could go to? Here are some amazingly fun places you must visit in your lifetime.
1. Austin, Texas, U.S.A.
When a city has a slogan like "Keep Austin Weird," you can absolutely look forward to finding a variant crowd of young singers, artists, tech and business folks journeying across the city's many pubs.  For an awesome bar crawl, begin on Sixth Street and proceed west through the city's wired bars, seeing lots of live #music as you move along.
2. Bali, Indonesia
A city recognized for its supreme surf waves, Kuta Beach is the most visited party spot in Bali, Indonesia. Hit the busy streets, late-night parties, and beach raves with thousands of backpackers and locals who en route to the Southeast Asian party circuit.
This is a great location if you're searching to party on a low budget as drinks there are  inexpensive.
3. Barcelona, Spain
Partying hard on a minimal budget is never a problem here, as Barcelona is a place strapped to cater to demands of such nature. Try out Espit Chupitos, a bar dedicated to making bizarre shots like the Harry Potter that all cost only two euros. After you party in the city's clubs, try to spend some time at the beach, where throngs of clubbers take to the sands to continue the dancing and felicitations.
4. Black Rock City, Nevada, U.S.A.
Every party-loving person knows about the Burning Man festival in Black Rock City, Nevada. The week-long celebration is home to some of the weirdest costumes, performances, and lodgings, where people socialize and party together all day and night in the middle of the desert. Burning Man usually goes down in August or September.
5. Berlin, Germany
Berlin is world-renowned for its incredible nightlife scene; from its underground techno clubs to its rock and indie venues. No matter what time you show up, you can always find a party happening, with the buzz going all night long.
6. Copenhagen, Denmark
Called a "relentless, free-form party monster" by Rolling Stone, Distortion is a one-of-a-kind festival in Copenhagen that celebrates the city's underground music and art scene. The four-day festival, which occurs in June, consists of huge street #parties, music, and an inexhaustible supply of Danish beer.
7. Ibiza, Spain
Ibiza has become known as the world's party capital. The Mediterranean city is well-known for its rapturous nightlife in Ibiza Town on the southern shore and Sant Antoni to the West.
Top DJs troop here from all over the world to play at the island's hottest clubs, including Privilege, the largest club in the world, and Amnesia, famous for its foam parties.
8. Istanbul, Turkey
Turkey's most populated city, Istanbul is known for the wild rigmaroles that take place in its famous Taksim Square. It is home to one of the most diverse populations, where Americans, Europeans, Middle Easterners, and Asians travel to experience some of the world's hottest nightclubs.
9. Milan, Italy
Known as the fashion capital of Italy, Milan isn't necessarily the first place you'd think of to go partying, but the plush surroundings offer a Miami-style #clubbing scene. There are tons of trendy bars around the city. Plus, every night of Milan's fashion week, you'll find after parties happening throughout the city. Here, you have to dress to impress.
10. Valparaiso, Chile
Valparaiso is a colorful city built into the hills on the west coast of Chile. Here, the streets are full of colorful graffiti, the homes are painted bright colors, and the bars are full of live music, original art, and patrons who want to party. Instead of ordering premixed cocktails, bartenders in Valpo serve drinks and mixtures separately: When you order a drink, you get five to 12 ounces of alcohol and a can of soda to mix as you like.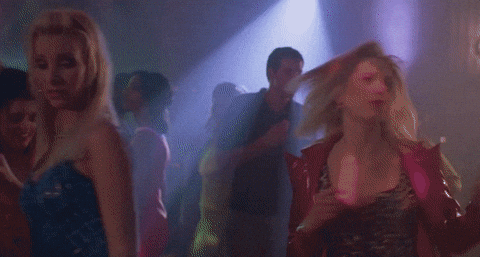 More Readings:
Top 10 Things to do in New York After Dark
The Cheapest Party Cities in the World
Locations Where Your Favorite Music Videos Were Filmed
Please reload