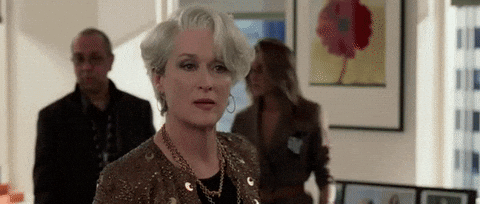 It's the weekend. The plan is to hit a few clubs with your posse and minimize the time spent waiting in line at the door. We all know that wherever there's a line, there's a selective bouncer. Bouncers can come up with any reason why they shouldn't let you in, none of which they would ever tell you, but it pays to strive for solid consideration. Don't wear an outfit that will get you rejected on sight. If a bouncer sees that your outfit just doesn't cut it, you can kiss that entry goodbye. Here are some fashion misses that won't get you admitted into any decent club.
1. Ripped Jeans
Ripped jeans have their place in the fashion world and judging by the offerings from all the top denim brands, this trend isn't going away anytime soon. But, unless you're Rihanna, who isn't subject to a dress code, ever, you should think twice about wearing ripped jeans to a club. Your distressed jeans will only elicit a distressful rejection, so just don't wear them.
2. Flip-flops
Wearing flip-flops to a club is like wearing galoshes to the beach, they just don't fit. You're better off wearing your work shoes than thinking you'll make the cut in flip-flops. Your extremely casual footwear won't blend in with other well-dressed patrons, and the bouncer will turn you away on sight. Aside from their too-casual vibe, flip-flops won't protect your feet from broken glass or trampling. They're not exactly made for dancing, either.
3. Beachwear
Clubwear is over here and beachwear is over there; the two categories don't overlap so ladies should think twice about wearing your bikini top, and men should steer clear of swim shorts. The bouncer won't give you a second look if you look like you just came from the pool or beach. Clubs expect you to dress to impress, and beachwear won't impress any bouncer.   
4. Athletic Clothing
Choose an outfit that will class it up, not the one you can leave the club and head straight to the gym in. Muscle shirts, workout tights and tennis shoes have no place in the club, and you'll be turned away without a second thought. Any club worth getting into has a door policy that frowns on athletic clothing. If your shirt says "Just do it" ... just don't do it.
5. Offensive Clothing
The best clubs are cosmopolitan and inclusive spaces that don't encourage or tolerate discrimination, which means if your shirt has an offensive message, you're out. Nightclubs' management won't tolerate any messages that could incite emotional reactions or violence, and for good reason. If the slogan on your shirt is even in the vicinity of controversial or offensive, do yourself a favor and wear something else.
More Readings:
The Ladies' Guide to Nightclub Attire
4 Things You Should Probably Stop Doing at Nightclubs
Night Out on the Town: How to Pull off a Look That's Comfortable and Stylish
Please reload