It's NYE, and whether you're going big on the last night of 2019 or staying in and keeping things low key, you must have music. It's only fitting that you close out the year with the right soundtrack. A good mix of invigorating tempos and upbeat lyrics is all you need to ring in the new year. That, plus snacks of course. Here are nine songs for your NYE playlist:
1. "Dancing With a Stranger" by Sam Smith with Normani
"Dancing With A Stranger" is the perfect song for actual stranger-dancing on NYE, but it's also cool for dancing solo in your bedroom or living room. Whether you're embracing or avoiding being alone on the last night of the year, you can move to this song with yourself, a stranger, or even your partner.
2."This Is How We Do It" by Montell Jordan
"Let's flip the track, bring the old school back." Montell Jordan said it best — old school music is uplifting and fun. This classic will have you waving your hands in the air, from here to there, like you just don't care. And if you haven't waved your hands in the air all year, this is your last chance to get it in. Wherever the party's underway — your house, friend's house, fancy club, dive bar, the street — just put those hands up and "tip your cup" … if you have one. Get your groove on — if it's the last thing you do for the year.
3. "One More Time" by Daft Punk
This song is almost two decades old, but it's still so freakin' good. With lyrics like, "One more time, we're gonna celebrate, oh yeah all right don't stop the dancing," you can kiss 2019 goodbye and dance on into 2020. This song is guaranteed to help you feel free as you ring in the new year.
4. "Nice for What" by Drake
This is a song is the top choice for the independent women who are flying high and living their best life to welcome 2020. The video for this song is as uplifting as the song itself, featuring self-sufficient women who prove that it's all right to appreciate it when your hard work pays off. The fact that the song samples Lauryn Hill's "Ex-Factor" is just the cherry on top. 
5. "24K Magic" by Bruno Mars
Bruno's "24K Magic," like many of his other songs, was made for singing and dancing. Why else would he be telling us "Let's set this party off right"? The song's throwback R&B rhythm makes it easy to move to. It's a danceable song even for non-dancers — you'll be breaking it down in no time.   
6. "I Do" by Cardi B feat. Sza
Cardi's smash with Sza is a confidence booster that can get you ready for the new year and ready to do what you do. Both women are strong and successful in their own right — they've both risen to superstar status — and this song encourages us to rise in our own right and claim our power as we begin the new year. "I do, what I like I do, I do." Can you say boss?
7. "One Dance" by Drake
It's hard to believe this song is already a few years old, but you'll still have a good time while listening to it. It's simple lyrics and afrobeats make it upbeat and bouncy, which is perfect for our NYE song list. When this dancehall/pop blend starts playing, you should have no problem finding your inner rhythm after the first "Babyyy … "
8. "Rather Be" by Clean Bandit feat. Jess Glynne
Clean Bandit's "Rather Be" is a fitting NYE song when you're spending the end of the year with family, friends or significant others — basically people you care about. This mellow track celebrates the important people of the past year and in your life. It says there's no place or no one else you'd want to welcome the new year with.
9. "Run the World (Girls)" by Beyoncé
We love this Yoncé anthem for our NYE playlist. It's powerful, empowering and therapeutic, in a way only that only the queen herself can accomplish. She reminds us how powerful we are now and in 2020. Get ready to rise up in 2020, girls.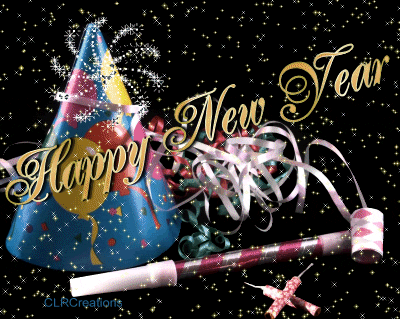 Please reload